THE MENOPAUSAL CHRISTMAS FAIRY    PLAYMAKERS AT WINCHESTER CHRISTMAS MARKET
Written and acted by Sally Lewis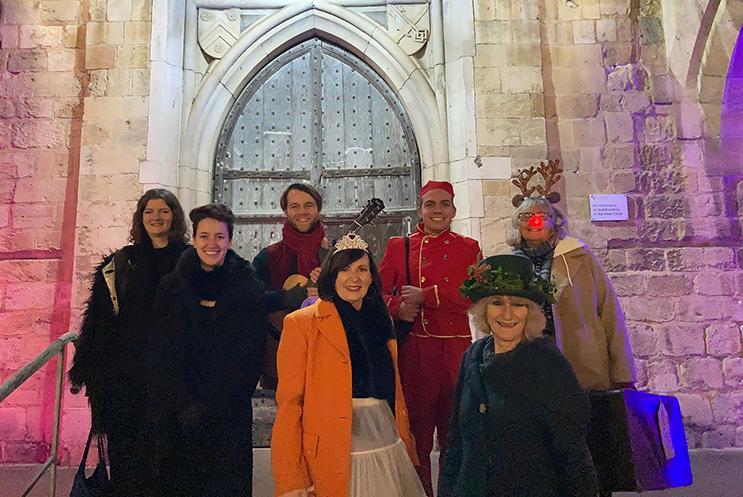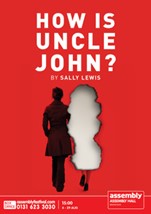 HOW IS UNCLE JOHN?         Edinburgh Fringe Festival 
Written by Sally Lewis
Directed by Ben Mills
Performed by Holly Joyce and Naomi Stafford 
The production was developed with the support of Arts Council England, Nuffield Theatre Southampton and Virtus Contracts.
 How Is Uncle John?  a powerful two-hander, which gives voice to the adult victims of trafficking that often go unseen and unheard, received a sold-out preview at the Southampton Nuffield Theatre. At Edinburgh Fringe it received consistent professional reviews, overwhelmingly positive audience responses and sold out performances across a 25 show run. 
Part of Assembly Festival's programme throughout August, the production explores "the emotional and psychological journey that steered a young woman to be trafficked into the sex market". Writer Sally worked closely with charities including Stop the Traffik and Unseen to develop the play, interviewing women who have been trafficked, their families and the organisations who support them.
Praise for How Is Uncle John? at the Edinburgh Festival Fringe:
"Sally Lewis' script is nuanced and powerful… a painful and chilling play about a very difficult topic, handled with the utmost care and sensitivity." Broadway Baby
"Kudos must go to both the writer Sally Lewis and director Ben Mills for tackling such a difficult subject at the Fringe, as well as the two actresses for treating it with the appropriate pathos, respect and humanity." TV Bomb
"An important topic, strong writing and excellent performers" FringeReview
"Writer Sally Lewis and director Ben Mills deserve credit for tackling the subject of sex trafficking head-on with How Is Uncle John?, a deliberately uncomfortable two-hander about the exploitation of women by men… strong and arresting performances." The List Magazine 

Holly Joyce in rehearsal.
Books on Health and Well-Being
Sally has written many books which are available to purchase below.